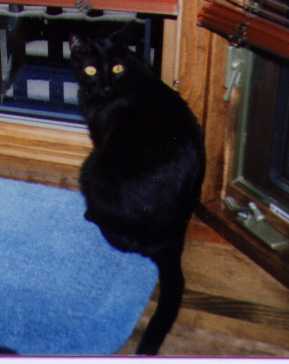 Click here to see how spooky I really was. Here I am on top of a closet looking for someone to scare

Click on the angel for the story of Spooky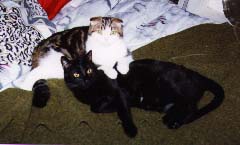 Petey and I were really close.  Here we just woke up from a nap and he was on top of me.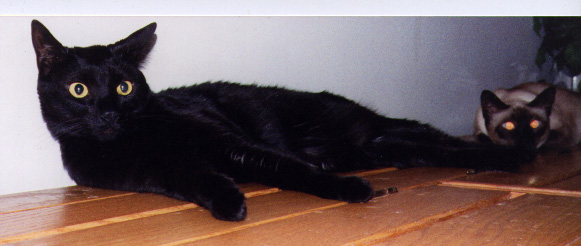 This was me and Gretta-Gretta conserving energy on top of the fish tank.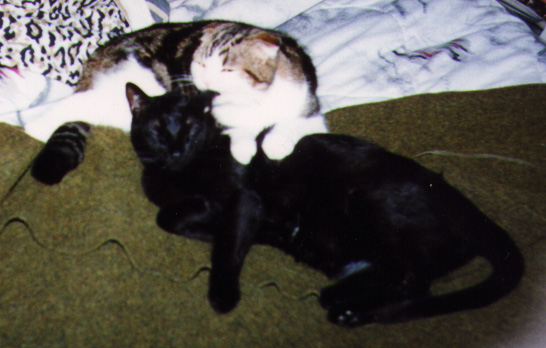 Here Petey was biteing my ear.  He was always clowning around with me and I remember that day.  I still love him..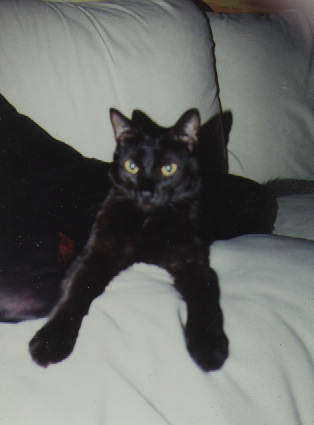 This is when Bill first rescued me and I was very skinny, but I felt at home and enjoyed taking over the couch.