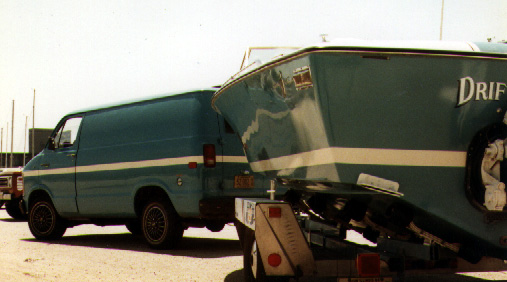 Left is "Drift Away" (a quote from the song by Dobie Gray) was my very first boat with matching tow truck.



This is "Fast Forward" the off shore racer that I enjoyed for fifteen years.  I sold it when I bought "Mirage".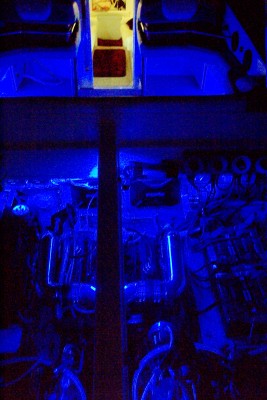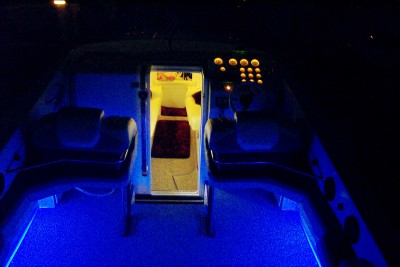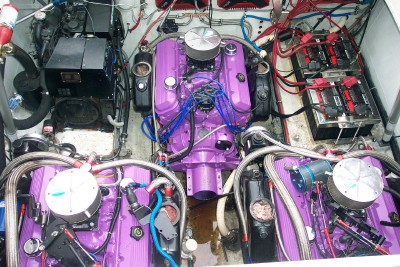 Left is neon on the Mirage motors and right is a shot of the cockpit at night.

On the right new purple motors are installed in Mirage for the 2004 season